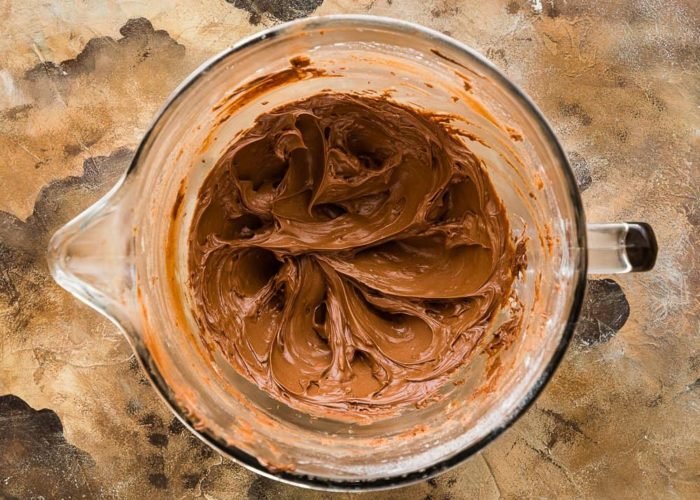 Cakes are important for celebrations. You can also say that celebrations are not possible without beautifully decorated cakes. Special cakes are prepared for religious and national holidays. However, you can bake cakes and decorate them for almost any occasion.
In the last few years, cake decoration reached a higher level where you can even get a three-dimensional cake resembling things, places, and even persons. Cake decoration is art now. Different edible decorative elements are used but frosting makes a plain cake visually more interesting. And these cakes when displayed in commercial display fridges they are mouth-watering and eye-catching.
Mostly butter is used to prepare frosting, but Crisco based frosting is way better than butter-based frosting. Because it stays better even in warm weather and you don't need a fridge to keep it fresh for long. Although cakes should not be refrigerated anyway.
Chocolate Frosting Without Butter
You can easily make tasty frosting without butter that is light and perfect for cake decoration. The amazing thing about this frosting is that you can store it at room temperature, without a refrigerator for days. As it is not temperature sensitive, it is a perfect choice for outdoor events, parties, and weddings.
Why Frosting Without Butter?
As we said earlier, you should avoid putting cakes in the refrigerator until or unless you have icing made of butter or perishable filling. Because fridge is not cake friendly and it dries out your cake. You can freeze your cake if you are not going to eat it for a few days. But before freezing put the cakes in sealed cake containers. That's why frosting without butter is a good option. Because you don't need to keep it in the fridge.
Moreover, butter is an ingredient needed for making a cake and not for frosting. It simply makes your frosting too rich while most people like tastier and lighter frosting. Shortening-based icing is delicious, light, and less sweet but it takes a little more time.
Guide to Make Chocolate Frosting Without Butter
As we are making instant chocolate frosting without butter, we won't use melted chocolate. Cocoa powder is a better option here because it is less fussy, quick, and easy to handle without messing your table. So, follow the recipe, prepare this great chocolate frosting without butter, and forget to worry about refrigeration. Because we are going to use shortening to replace butter.
Equipment
To prepare this chocolate frosting you only need a mixer.
Ingredients
Vegetable Shortening
You need 1 1/3 cups of vegetable shortening. It is commonly made from vegetable oils that are liquid at room temperature i.e., soybean and cottonseed. You can buy vegetable shortening of Crisco brand or any other you like.
Icing Sugar
Icing sugar is also an important ingredient to prepare the frosting. You need 5 ½ cups of icing sugar or powdered sugar.
Dream Whip Powder
Dream whip powder is used to prepare whipped dessert topping by mixing it with milk and vanilla. You need 3 tablespoons of dream whip powder.
Cocoa Powder
You need 1 ½ cup of cocoa powder. This ingredient will make your frosting chocolate frosting.
Milk
You need about 1/3 cup of milk.
Vanilla
You need 2 tablespoons of vanilla. The quantity of vanilla can be increased or decreased depending on your taste.
Instructions
Step 1
In an electric mixer, add the vegetable shortening and mix it for a few minutes. Then add powdered sugar to the mixer and keep on mixing. Gradually add dream whip and cocoa and blend.
Step 2
When a smooth mixture is formed, add vanilla to the mixer. Then add 1/3 cup of milk to get the right consistency. You may need more or less milk to get the right consistency, so be careful while adding milk.